Facility Manager Cost Saving/Best Practice Quick Reads
RSS Feed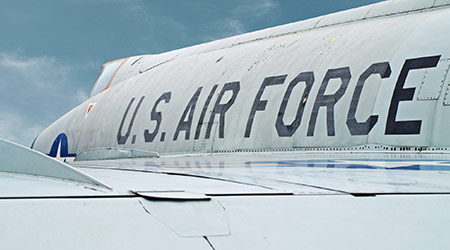 Dave Lubach June 22, 2016 – Government Buildings
The Air Force, hoping to address serious facilities maintenance issues at the facilities it owns around the world, received good news and bad news when Congress passed the 2016 budget in January.
The good? Congress gave the Air Force all the money it requested for facilities upkeep. The bad? The amount is still 20 percent less than what's needed to keep facilities in good repair, according to the Department of Defense.
The funding issues mean the Air Force will continue to "patch and mend" problems that develop at their facilities and continue to defer repair and replacement of facilities — a price tag that's climbed to $22.6 billion in outstanding work orders according to a Federal News Radio report.
Examples of extreme maintenance issues at Air Force facilities include:
• A floor collapse at the Malmstrom Air Force Base in Montana that resulted in a six-month stoppage of training nuclear maintenance technicians.
• A fire suppression system went off inside a hangar at Eglin Air Force Base in Florida due to the building's outdated heating system, burying the interior under 17 feet of foam, damaging five aircraft and rendering the building unusable for three months.
• An old electrical substation explosion at Tinker Air Force Base in Oklahoma cut off power to a number of maintenance depot buildings and cost $7 million to repair. The explosion was big enough to be seen from the Earth's orbit.
Officials say they are doing as much preventive maintenance as possible, but typically "wait for things to break" and respond to emergencies.
Brig. Gen. Christopher Azzano, the commander of the 96th test wing within the Air Force Materiel Command, fears a future where the Air Force won't have resources to keep up with emergency repairs, much less preventive repairs.
"Today I can handle the emergency requirements to support our day-to-day mission requirements, but at some point our facilities are going to fail at a rate where I no longer will be able to do that," he says.
The Federal News Radio report indicates that the Pentagon and military services justify the funding issues by steering the money toward the readiness of military units.
This quick read was submitted by Dave Lubach, associate editor for Facility Maintenance Decisions. Reach him at dave.lubach@tradepress.com.
For more articles on government facilities visit our page at www.facilitiesnet.com/government_buildings
---
Comments